Agile

Management
Related Topics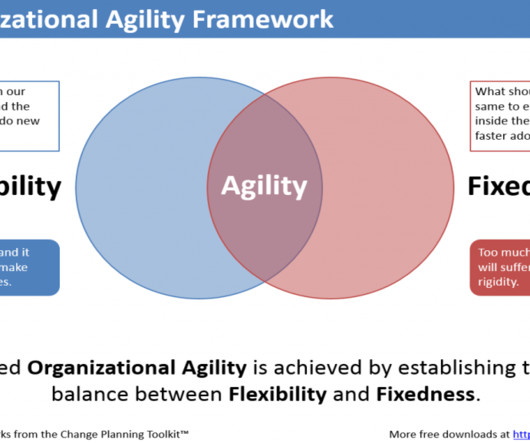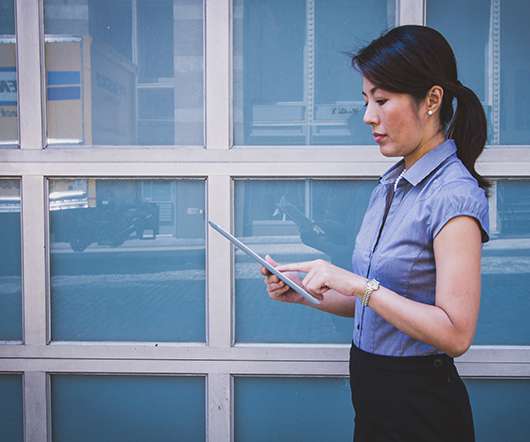 Are You Doing Agile Right?
Leapfrogging
JUNE 29, 2019
What is the Agile Innovation Process, and what are best practices, tools and online templates for teams and organizations? Today, everyone wants to be agile. It's seen as sexy and cool to be agile, but most people don't know what the term really means. Still, concepts like agile design and agile software development have taken over the popular zeitgeist recently, and businesses are looking for ways to develop the agile mindset at every possible opportunity.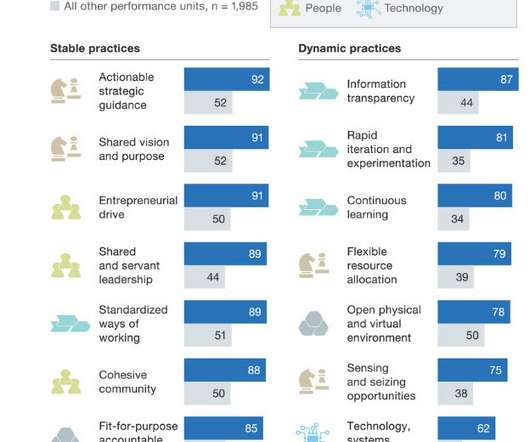 The Dynamics within Agility.
Paul Hobcraft
APRIL 23, 2018
After working through a number the one that held my attention and has become central to my thinking to take organizational practices forward was provided by a recent report from McKinsey " How to create an agile organization ". Stable and Dynamic Practices of Agility.
Don't break the rules - become flexible and agile
RTI Innovation Advisors
JULY 26, 2019
In fact by now, if you've lived through several of these management phenomenon you should be a rule-breaker in chief. The Rules If we are going to talk about "the rules" of business, most management gurus think there are only a few, and those are very flexible.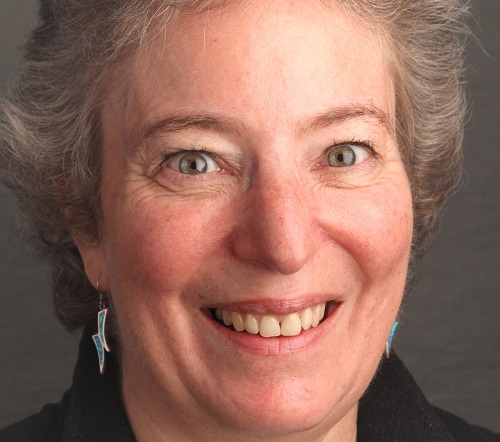 How Agile Approaches Change Project, Program, and Product Measures
Speaker: Johanna Rothman, Management Consultant, Rothman Consulting Group
Before agile approaches took the world by storm, we used Gantt charts and defects to measure project and program progress. Agile approaches provide us other options now. Join Johanna as she discusses: How agile approaches change what we measure.
Project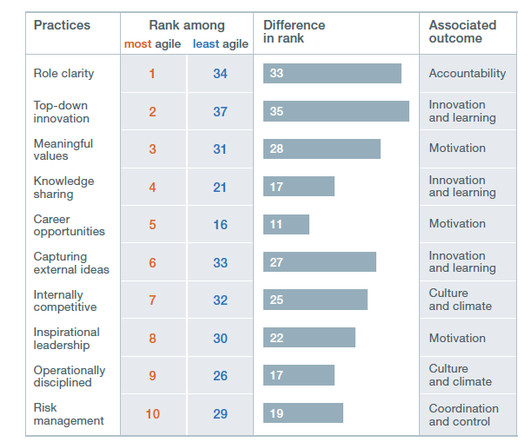 Making Agility Compatible For You
Paul Hobcraft
DECEMBER 22, 2015
Is Agility compatible for many working in established businesses? "To To be agile" is often a badge of honor. Agility is today going far beyond just being responsive,it goes into constantly adjusting and being versatile, modifying to meet rapidly changing conditions.