Sat.Jan 14, 2017 - Fri.Jan 20, 2017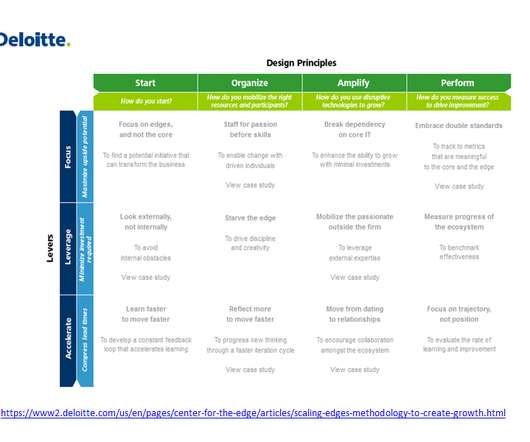 The future innovation core lies at the edge.
Paul Hobcraft
JANUARY 16, 2017
Boundaries seem to be continually pushed in business, nothing seemingly stands still, yet many things stay caught up in not being changed. Something has to change, we need to jettison old ways. In with the new in 2017, out with the old.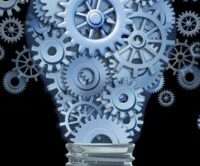 We Too Often Ignore The Tradeoff Between Innovation And Optimization
Digital Tonto
JANUARY 15, 2017
If you want to innovate, forget the metrics and focus on your mission Related posts: Why Best Practices Can Lead To Better Innovation. Why Every Business Should Consider Innovation Teams. What is. [[ This is a content summary only. Visit my website for full links, other content, and more! ]].
Six common mistakes and one advice for innovation challenges
Exago
JANUARY 18, 2017
Operational efficiency is clearly ahead in idea implementation, while sales and marketing, sustainability and better customer experience count for more than half of all the ideas implemented. By dissecting the innovation challenges that performed the worst – and excluding extrinsic. Read More.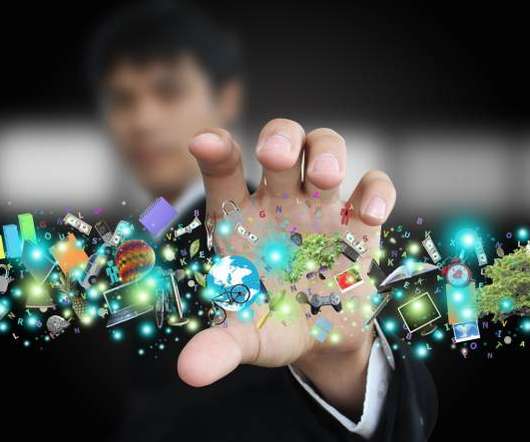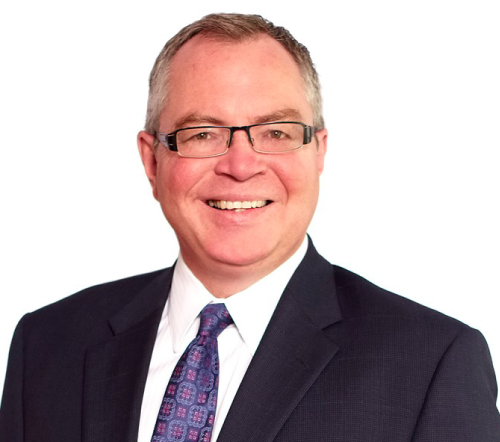 Three Keys to Accelerating Innovation through Connecting and Collaborating Outside your Organization
Speaker: Gordon Vala-Webb, Author, Speaker and Consultant, Building Smarter Organizations
From his upcoming book, Building Smarter Organizations, Gordon will do a deep dive into connecting and collaborating with those outside your organization to accelerate innovation. Gordon will provide practical strategies to connecting and working with the "nearside" of suppliers, partners and alumni in order to accelerate innovation.
More Trending