Sat.Jan 07, 2017 - Fri.Jan 13, 2017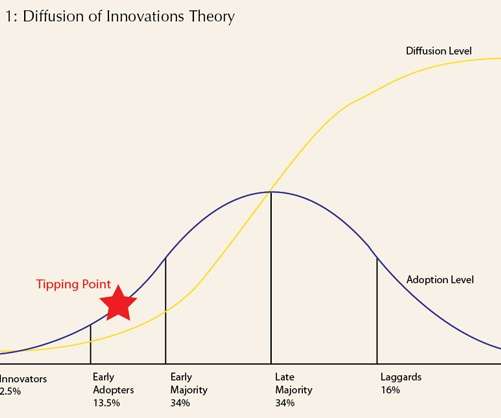 The Power of User-Led Innovations
Hype
JANUARY 9, 2017
Babies are wonderful, a constant source of fascination as you share their discovery of a rich new world and see things afresh through their wide bright eyes. But they also have side effects, some of which can bring you back to earth with a bump!
How to Set Up a Pilot or Test Case for a Startup/Corporate Partnership
Rocketspace
JANUARY 12, 2017
Disruption is commonly associated with startups. Corporations tend to lose the ability to take smart risks and move quickly once they reach a certain level of growth and success — but it doesn't have to be this way. Large companies can combat stagnation by engaging with high growth startups.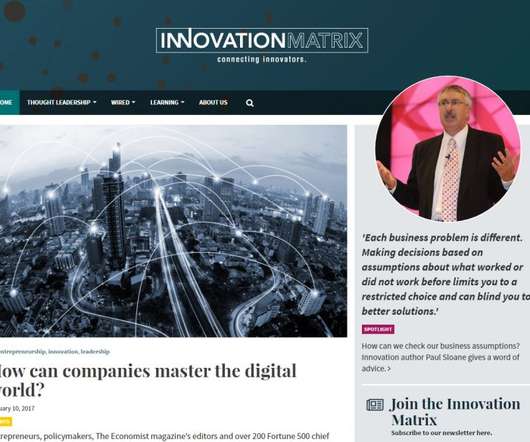 The Innovation Matrix newsletter is out
Exago
JANUARY 11, 2017
The Innovation Matrix newsletter is out, and innovation author and expert Paul Sloane is in the Spotlight in this first edition. The post The Innovation Matrix newsletter is out appeared first on www.exago.com. Blog Exago innovation matrix thought leadership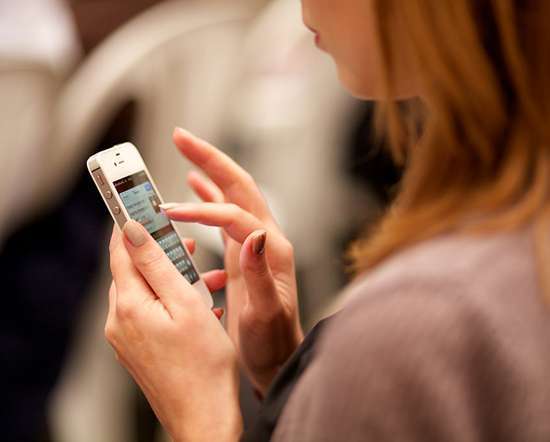 The 30 Years Rule – Innovation Takes A Lot Longer Than You Think
Digital Tonto
JANUARY 8, 2017
Agility is often overrated. Innovation is never a single event. Related posts: It Takes A Lot More Than A Big Idea To Change The World. Innovation Starts—And Ends—With Mindset. Innovation Needs To. [[ This is a content summary only. Visit my website for full links, other content, and more! ]]. All Posts Management Technology Innovation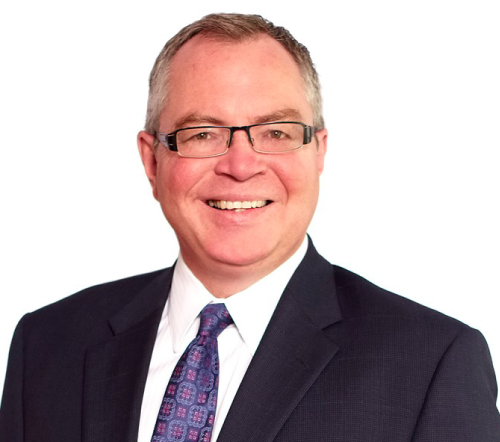 Three Keys to Accelerating Innovation through Connecting and Collaborating Outside your Organization
Speaker: Gordon Vala-Webb, Author, Speaker and Consultant, Building Smarter Organizations
From his upcoming book, Building Smarter Organizations, Gordon will do a deep dive into connecting and collaborating with those outside your organization to accelerate innovation. Gordon will provide practical strategies to connecting and working with the "nearside" of suppliers, partners and alumni in order to accelerate innovation.
More Trending