Trending Articles
The Future Of Robots
Digital Tonto
AUGUST 24, 2016
One thing is clear. Robots will become an increasingly important part of the economy and will drive productivity for decades to come. Related posts: Are Robots Really the Problem? The 3 Big. [[ This is a content summary only. Visit my website for full links, other content, and more! ]]. All Posts Technology Innovation Robotics
The Uncomfortable Truth About Autonomous Cars
Daniel Burrus
AUGUST 24, 2016
Here is a wake-up call about traditional media: Bad news sells, but good news does not. The so-called negativity bias that surrounds us on a daily basis plays a major part in our often cynical view of the future. As humans, we have been hardwired to respond quickly to negative words or potential threats. But when it comes to technology, why does fear spread faster than facts? SHARE.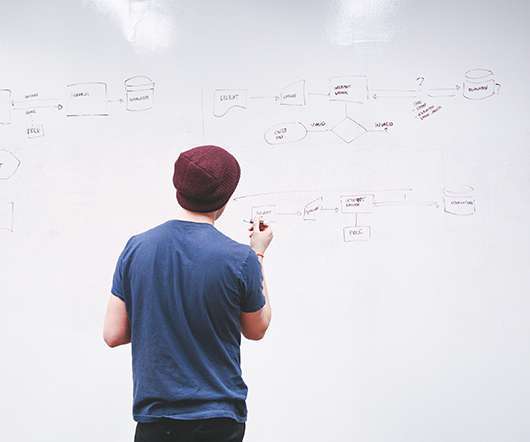 A New Era Of Innovation
Digital Tonto
AUGUST 14, 2016
Without trusty old paradigms to guide us, we'll soon be largely operating in the realm of the unknown. It will no longer be enough to be agile and disrupt, we will have to discover and. [[ This is a content summary only. Visit my website for full links, other content, and more! ]]. All Posts Technology Innovation Moore's law
The Five Myths of Innovation
Game-Changer
AUGUST 11, 2016
Innovation isn't easy, and there are all types of myths on how to make it work and not make it work (see here , here , here , here , here ). In this webinar, Professor Julian Birkinshaw talks about his research on the myths and realities of innovation in large organizations. The five myths are: The eureka moment. It's the idea that a game-changing ideas just comes to you out of nowhere.
Innovation Buster: How Losing Your Best Employees is Killing Innovation
Advertisement
Employees at the front lines often have better ideas for innovation than others within the business, but when they walk out the door, they take those ideas with them. Want to innovate better and faster than the competition? You need to hold onto your best employees and the ideas they have. In this session we will explore how various pieces of the talent life cycle are related to retention and examine more than 20 strategies and ideas for improving retention outcomes for your business.
Competition
More Trending