The 2021 Business Innovation Brief MVP Awards!
Business Innovation Brief brings together the best content from hundreds of industry thought-leaders. These awards will recognize the Most Valuable Posts as judged by our readers, award committee, and our machine intelligence and social media. We will recognize the posts that provide the highest value to industry professionals - useful and actionable information, that is tactical or strategic in nature, providing either long-term or short-term value.
Check out the 2021 MVP Award Winner Acceptance Speech Compilation:
Click on the categories below to vote for your favorite articles to win a Business Innovation Brief MVP Award! You can vote for up to 3 articles per category and a Business Innovation Brief account is needed to participate.
CATEGORIES
Awards will be given for articles covering the following categories:
Audience Size
Every day, our articles are read by an audience of over 78,000 people on our site and newsletter. We use our machine intelligence and social media, bolstered by our editorial team, to curate this content.
But as 2021 comes to an end, we want to know: of all of our articles, which are the best of the best? Our machine intelligence, social media, and editors can get us close. But we want that extra special touch that comes from beloved reader feedback.
You can represent these 78,000 readers. Cast your vote and let us know what you like to see!
Judging Criteria
We're judging posts that we see to provide the highest value to industry professionals. Does your article include useful and actionable information? Is it tactical or strategic? Does it provide short- or long-term value? Those are the types of questions our judges will be asking themselves.
PROCESS AND TIMING
Submitting content for consideration
Articles must have been published between October 13th, 2020 and October 11th, 2021 to be eligible.
Nominations are open until October 11th, 5pm Pacific Time. After that, our panel of judges will review the nominations and narrow them down to a list of finalists for each category.
Voting
Finalists will be announced on November 15th. Once finalists are announced, we will open up voting to our readers. When voting is open, you will be able to click on the categories listed towards the top of the page and select up to three winners per category. An account with Business Innovation Brief is needed to vote. Voting ends on November 29th. Winners will be announced on December 13th.
Program Committee
Meet our expert panel of judges!
Donald Fan
Senior Director of the Global Office of Culture, Diversity & Inclusion, Walmart Inc.
Donald Fan serves as senior director of the Global Office of Culture, Diversity, Equity & Inclusion in Walmart Inc. In that role, Donald has been responsible for leading various functional areas at different times, including strategy development, marketing & communications, analytics, business insights, program design & implementation, and stakeholder relations. Before it, Donald worked in Walmart Information System Division with various technical and analytical roles.
Donald provides thought leadership in the subject areas like digital transformation, diversity, equity, inclusion, innovation, workforce transformation through published articles, public speeches, and panel discussions at various venues.
Donald volunteers his service and leadership by serving on various boards, including the Women Business Collaborative Advisory Board, Leadership Board of Diversity MBA Magazine, Advisory Board of LinkedIn, Business Intelligence Board of the Chief Learning Officer Magazine, and others.
Donald taught college in China before he came to the United States for graduate studies.
Tristan Kromer
Founder and CEO, Kromatic
Tristan Kromer is the founder of Kromatic works with innovation teams and leaders to create amazing products and build startup ecosystems. He has worked with companies from early stage startups with zero revenue to enterprise companies with >$1B USD revenue. (Unilever, Swisscom, Salesforce, Fujitsu, LinkedIn) With his remaining hours, Tristan volunteers his time with early stage startups and blogs at Kromatic Blog.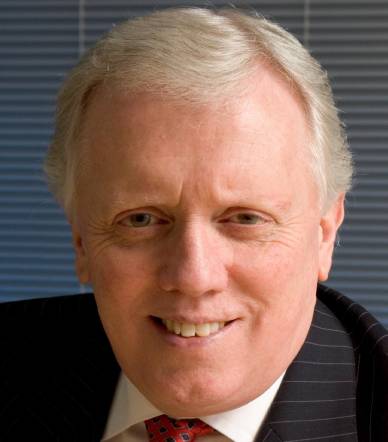 Peter Merrill
President, Quest Management Inc.
Peter Merrill is a Keynote Speaker on Innovation and has keynoted at conferences in cities such as Dubai, Mumbai and Shanghai.
He began his career in R&D in a major UK corporation and later as Chief Executive of a leading Design Brand in that corporation he led Innovation in one of the most demanding markets.
He is one of North America's foremost authorities on Management Systems which he has implemented in such innovative companies as IBM, A.I.G., and BlackBerry.
He was founding chair of the ASQ Innovation Division and currently chairs the Canadian national committee to ISO/TC279 the Technical Committee on Innovation Management.
He is author of the books "Innovation Generation," "Innovation Never Stops," and his most recent book is "ISO 56000, Building Innovation into your QMS." He writes the Innovation Column for Quality Progress.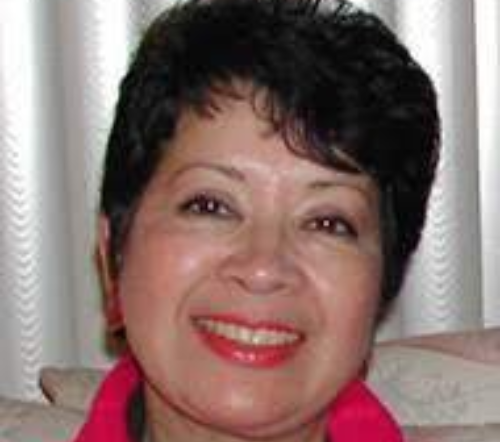 Ruth DePieri
International Business Adjunct Professor, East Los Angeles College
Ruth DePieri is an International Business Adjunct Professor at East Los Angeles College. She started working there in 2009, and before that, she was a teacher in the Montebello Unified School District. She also worked as a Business Communication Instructor of Professional Development at the California State University, Los Angeles. She also has experience working as a Foreign Trade Advisor at Banco do Brasil S.A. When working in Brazil for Banco do Brasil S.A. she met her husband and then moved back to the United States to be an International Trade professor. Her areas of interest include Global Trade/Logistics, Import/Export Procedures, and Compliance. Ruth is also a great patron of the Los Angeles Opera League where she has served as a past President.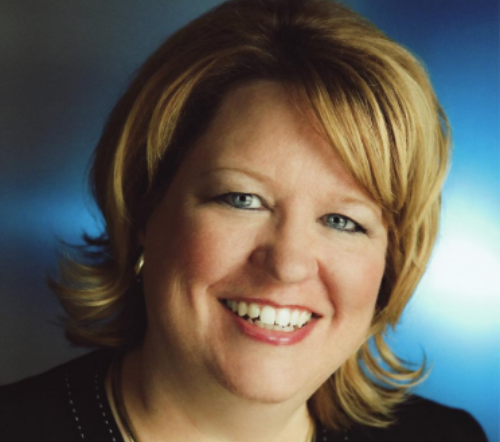 Cheryl Perkins
Founder & CEO, Innovationedge LLC.
Cheryl Perkins is a thought leader in strategy and a creative catalyst in brand-building initiatives that contribute to rewarding consumer experiences and improved business performance. She was identified as one of the Top 25 Champions of Innovation by BusinessWeek magazine, named as a top executive driving vision within the consumer goods industry by Consumer Goods Technology, and awarded the "Excellence in Innovation Award" from the Asia Pacific's Human Resource Management Congress for fostering and promoting a culture of innovation throughout businesses to drive revenue and growth.
As President and CEO of Innovationedge, LLC, Cheryl is leading companies across many industries to build strategic capabilities and define sustainable growth and innovation opportunities. Her work involves defining revenue-generating adjacencies that extend brand equities and designing and implementing organizational structures, processes, systems, and tools that enable open innovation and growth. These include but are not limited to growth incubators for new business development, design capabilities, strategic alliances and partnerships, environmental sustainability, safety, and regulatory affairs, disruptive technologies and product brokering, portfolio management, and analytics as an aid to understand user and customer behavior.
Cheryl has many years of experience directing growth and innovation and served as the Senior Vice President and Chief Innovation Officer for Kimberly-Clark Corporation, reporting to the CEO and Chairman of the Board.
She is also a passionate keynote speaker who has inspired audiences all over the world sharing her strategies and insights with C-level executives and innovation leaders.