Big Data
Related Topics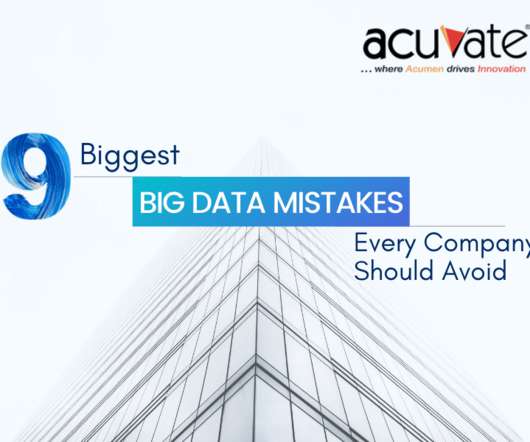 9 Biggest Big Data Mistakes Every Company Should Avoid
Acuvate
NOVEMBER 23, 2020
9 Biggest Big Data Mistakes Every Company Should Avoid The success from Big Data and data analytics initiatives for a lot of traditional companies has been restricted to only small parts of their business.
Insiders
Sign Up for our Newsletter
Trending Sources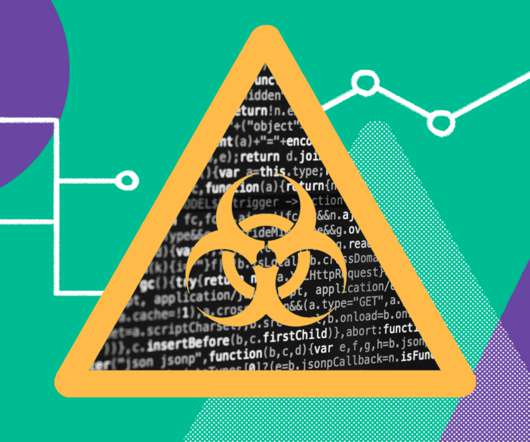 Infoxication: Why Big Data is the solution
mjvinnovation
JUNE 8, 2020
Here, let's reflect on Infoxication at the business level, which has to do with the concept of Big Data, as we will see throughout this article. Find out how your business can take advantage of this phenomenon and how to deal with Big Data in a profitable way and more!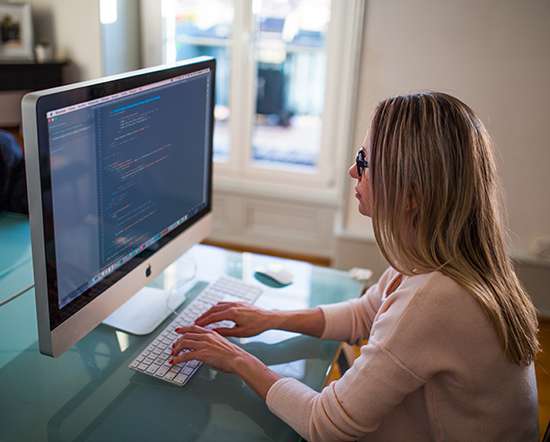 Is Big Data Doing More Harm Than Good?
Digital Tonto
JUNE 21, 2017
Related posts: If Big Data Is To Live Up To Its Promise, [[ This is a content summary only. All Posts Management Technology Big DataThe truth is that no amount of complex tables and graphs can hide the fact that humans, with all of their faults, lie behind every system. Visit my website for full links, other content, and more! ]].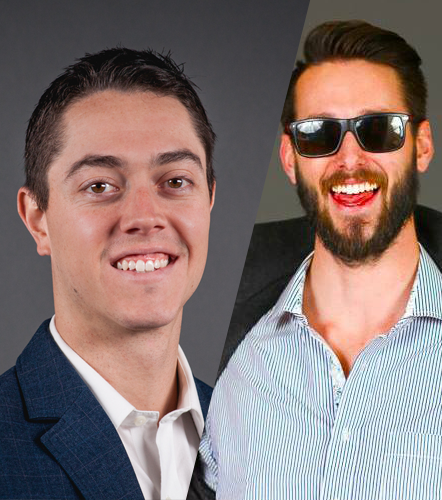 A Guide to Designing Delightful Dashboards
Speaker: Daniel O'Sullivan, Product Designer, nCino and Jeff Hudock, Senior Product Manager, nCino
We've all seen the increasing industry trend of artificial intelligence and big data analytics. In a world of information overload, it's more important than ever to have a dashboard that provides data that's not only interesting but actually relevant and timely. Dashboards assist decision makers facilitate new ideas and business opportunities, increase customer approval rates, and analyze current business process. All of these activities play a vital role in providing the superior experience your customers demand.
Big Data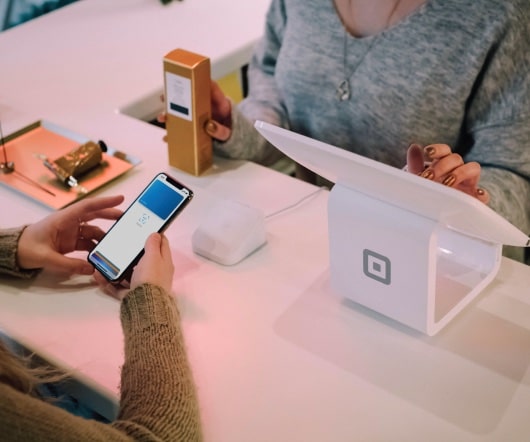 Is Big Data Blinding Your Customer Innovation?
Innovation Excellence
SEPTEMBER 18, 2015
Continue reading → Technology marketing Big Data Big Data Analytics intelligent alerting"It turns out that marketers are spending well over a third of their budgets (on average) on analytics. This in spite of the report finding that levels of confidence in analytics' ability to generate insight are mediocre, at best."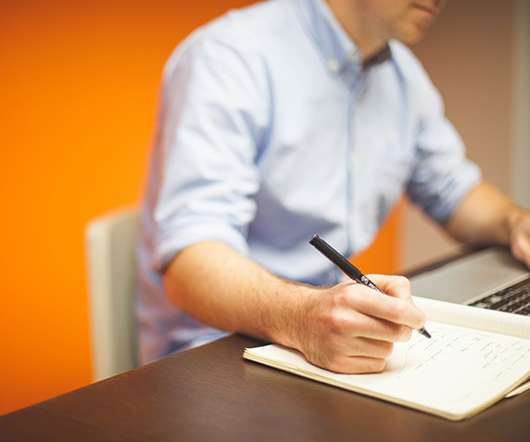 Propel Your Innovation Strategy into Overdrive with Big Data
IdeaScale
JUNE 12, 2019
Big data has been a foundation of innovation ever since the first suggestion box was put out. Since then, the data set has only kept growing, until now you can filter thousands or even millions of data points. How do you effectively use big data to drive innovation? Collect Only Relevant Data. Data is often described with water metaphors: as a flood, an ocean, a rushing river, or a surging waterfall. Look Beyond Passively Collected Data.