Healthcare
Related Topics
The yearly pulse of healthcare innovation
Board of Innovation
DECEMBER 17, 2018
We took the yearly pulse of healthcare innovation. Healthcare is one of the industries that has the greatest potential — and need — for a sea change in innovation in the coming years. The post The yearly pulse of healthcare innovation appeared first on Board of Innovation.
Will Blockchain Disrupt the Healthcare Industry?
IdeaScale
OCTOBER 17, 2018
And blockchain offers an intriguing potential solution for healthcare innovation management, a method to create a patient record that allows multiple sources to contribute to one patient's record, and also tracks who looks at it. Blockchain And Healthcare.
Separate Healthcare From Sick Care
Innovation Excellence
SEPTEMBER 28, 2018
We have a sick care system that masquerades as a healthcare system. Health/HealthcareYet, taking care of patients with acute disease is a lot different than disease prevention, chronic care and complex chronic care disease management and population health.
Quantifying a Culture of Innovation
Advertisement
healthcare to manufacturing to telecom, and in both large and. sample, a large healthcare company with a highly active ideation. companies in the data set in ideation rate – a healthcare and. recent challenge there focused on the use of drones in healthcare.
Culture of Innovation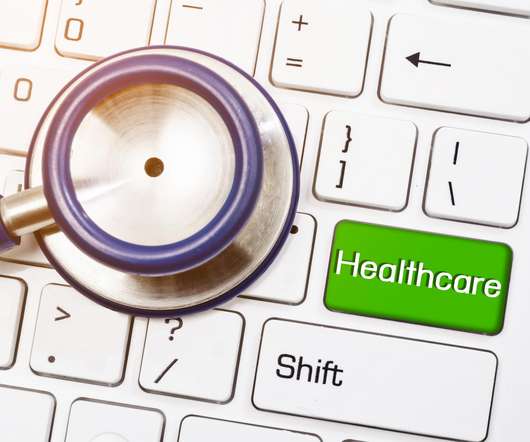 The State of Innovation in Healthcare
IdeaScale
JULY 3, 2018
You see, perhaps no industry more than the healthcare sector has been impacted by technology changes over the past decade. Here are four areas that we think innovators in the healthcare industry will focus on. Everyone at some point in their life will have a healthcare need.